Our Terms & Conditions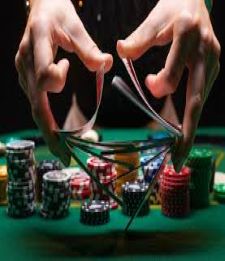 Please read our terms in full before going through the content on our site.
1. Your access to and use of our website is conditional to your acceptance of the Terms & Conditions as well as the Privacy Policy of our website.
2. Our website contains links to third-party web sites or services that are not owned or controlled by us and are not linked to us, and we cannot guarantee the accuracy of some of the information provided by us in relation to these third-parties.
3. Our website bears no responsibility for usage and results thereof of the content and practices of any third party web sites or user. The website cannot be held responsible for, directly or indirectly, any damage or loss caused or alleged to be caused by or in connection with the use of our services
4. The website bears no responsibility towards the accuracy of the laws governing online gambling as stated in its pages. These laws are in a constant state of flux and some information may or may not be liable for updating.  
5. Some jurisdictions do not allow online gambling as a statutory right of a customer, so some or all of the disclaimers stated in these Terms shall be applied to the applicable extent enforceable under governing law.
6. We reserve the right, at our discretion, to change, replace or modify one or more of these Terms at any given time. By using our service, you agree to be bound by these revised terms, should they become applicable.
7. You must be 18 years or over to access and read the content on this website.
If you have any questions about these Terms and Conditions, you can contact us on contact@primeuscasinos.com.